If you don't already have a sizable stash of airline miles and/or hotel points – and for one example, a very large balance of SPG points – this is more of an example of how Miles and Points can bring aspirational experiences to reality.
News reports confirm that tickets to attend this year's World Series between the Cleveland Indians and the Chicago Cubs are some of the most expensive ever. Tickets, depending on seating and game can range from thousands per ticket to tens of thousands per ticket. Completely out of reach for the ordinary fan.
But, with Miles and Points, a rabid Indians or Cubs fan could see his/her team without taking out a second mortgage.
Let's take a look.
GAME TICKETS
SPG Moments offers tickets to a variety of aspirational events through a bidding – and occasionally an out right purchase – process.
Of course, the currency is Starpoints rather than dollars.
Here are a few of the bidding opportunities, and the current bids as of 10/25/16, for upcoming World Series games.
227,300 Starpoints for 2 tickets to Game 3 in Chicago

80,000 Starpoints for 2 tickets to Game 6 in Cleveland

You can see all of the 2016 World Series auction opportunities here.
And if you're interested in other unique events, all SPG Moments can be viewed here.
HOTELS
I heard on a radio show yesterday, a lower level hotel, about 5 miles or so from the stadium in which Game 1 will be played was offering rooms that normally run $89 per night for $800 per night for nights surrounding game days!
Crazy!
Of course, with the Series starting today, finding hotel availability anywhere near one of the stadiums would be as likely as hitting the Mega Millions lottery jackpot.
Not only have fans scooped up hotel rooms, but media from all over the world has descended to Cleveland and Chicago to cover the event.
If you could have gotten out ahead of the crowd, however, here's the number of hotel points needed for a few of the hotels within walking distance of each ballpark.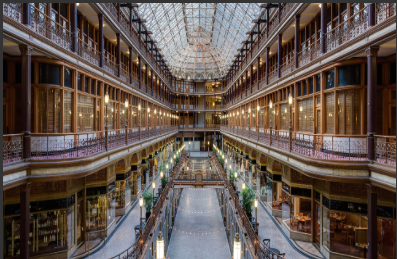 Cleveland's Progressive Field
Hyatt Regency Cleveland at The Arcade – 8,000 Gold Passport points per night
Cleveland Marriott Downtown at Key Center – 35,000 Marriott points per night
The Westin Cleveland Downtown – 10,000 Starpoints per night
Hilton Cleveland Downtown – 40,000 HHonors points per night
Chicago's Wrigley Field
(Hotels not within walking distance)
Hampton Inn Chicago – North-Loyola Station – 40,000 HHonors Points/night
Residence Inn Chicago Downtown – 35,000 Marriott points per night
Hyatt House Chicago/Evanston – 8,000 Gold Passport points per night
The Westin Michigan Avenue Chicago – 16,000 Starpoints per night
Using points for free hotel stays could easily save hundreds of dollars on accommodation costs.
AIR
If you're a fan coming in from out of town, you'll need to consider airfare, as well.
Assuming availability from your home airport to either Chicago or Cleveland, an economy class award ticket on United would cost 25,000 miles for a roundtrip ticket within the continental U.S. If the distance is 700 miles or less (think Cleveland to Chicago and vice versa) the award price is 20,000 roundtrip.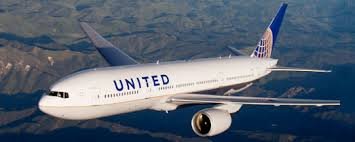 While Delta and American "officially" have an award chart similar to United's, these two airlines will occasionally tweak award pricing to better match a ticket's cost in dollars.
While a roundtrip should be 25,000 miles, it may be more, and possibly less, depending on the day/time of the specific flight.
Southwest Airlines uses a revenue based award model, meaning its award tickets are based on the dollar price of the ticket at time of purchase. To know how much an award ticket would be, you'd need to check current availability at Southwest.com.
Or, to save actual dollars on your flights to/from the game, you could check availability on ultra-low-cost carriers such as Frontier and Spirit.
No matter which route you go, there are ways to save on airfare when traveling to the game.
WRAP UP
Events such as the World Series can be once-in-a-lifetime experiences.
Unfortunately, the prices to attend such events match their exclusivity.
However, with a little strategic planning, and a number or airline, hotel and/or transferable points, you can eliminate many of those outrageous costs and make attending your desired event a reality, rather than just a dream.
Have you ever used Miles and Points to attend an aspirational event?
baseball image courtesy of hin255 at freedigitalphotos.net