If you're into Miles and Points, or simply like getting cash back on your purchases, the versatile Chase Freedom credit card is a must have.
And, right now, the sign-up bonus for new Freedom cardholders is 15,000 Chase Ultimate Rewards points or $150 in cash back after spending $500 on purchases within the first 3 months from account opening.
Because the Freedom has no annual fee, this is a card to keep indefinitely, taking advantage of its lucrative revolving quarterly bonuses each and every year.
The Freedom card, first and foremost, is a cash back card, earning 5% cash back on up to $1,500 in combined purchases made in specified categories. These categories rotate on a quarterly basis, and must be activated each quarter for bonuses to be earned. The card also earns 1% on all purchases outside of the bonus categories, no activation necessary.
Examples of quarterly bonus categories include; gas stations, restaurants, grocery stores, Amazon, home improvement stores and many more.
While cash back is nice, for those of us looking for Miles and Points, the Freedom card is a great way to earn extremely valuable Chase Ultimate Rewards points.
Instead of earning a cash back percentage, the quarterly bonus categories can also earn 5 Ultimate Rewards points per dollar spent.
These versatile points can be transferred to a variety of travel partners, a few of which include: United Airlines, Southwest Airlines, Hyatt Hotels, Marriott Hotels and IHG Hotels.
Ultimate Rewards points transfer at a 1:1 ratio, so they're a great way to add to your airline or hotel account balances.
There is one caveat with regard to transferring Ultimate Rewards points earned with the Freedom card, though.
To transfer Freedom earned points to travel partners, you must also be a cardholder of one of Chase's premium Ultimate Rewards earning cards. Premium Ultimate Rewards earning cards are, the Chase Sapphire Preferred and Sapphire Reserve personal cards and the Chase Ink Business card. Freedom earned Ultimate Rewards points must first be transferred to a premium card account, and then can be transferred to travel partners.
A quick example on this, somewhat, confusing topic – I hold the Chase Freedom card, as well as the Chase Sapphire Preferred card. I must first transfer Ultimate Rewards points earned via the Freedom card to my Sapphire Preferred Ultimate Rewards account before I can transfer them on to the travel partner of my choice. Also, my wife is a holder of the Chase Sapphire Reserve card, by virtue of our relationship, Chase allows my Freedom earned points to be transferred to my wife's Sapphire Reserve account where they can then be transferred on to a travel partner.
Bottom line, Ultimate Rewards points cannot be transferred directly from a Freedom credit card account to travel partners. But, once combined in an account that can transfer to travel partners, the options are numerous.
So, what can you do with Freedom's 15,000 Ultimate Rewards points sign up bonus?
You could get one night at the Hyatt Regency Grand Cypress hotel in Orlando, a roughly $200 value depending on the time of year.
15,000 Ultimate Rewards points transferred to Hyatt Hotels could also get you one night at the Monte Carlo hotel in Las Vegas (a partner of Hyatt), again, a  $200+ value depending on your dates of travel.
The points could also be transferred to United or Southwest accounts to get you closer to that free flight you've been eyeing.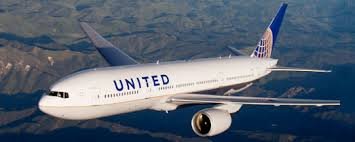 And, don't forget, the Freedom card continues to earn Ultimate Rewards points each and every time you make a purchase.
Which means, if you were to max out each quarter's bonus categories (5x points on up to $1,500 in combined purchases) you could earn 30,000 more points each and every year. Enough points to get you at least one free flight to any destination within the continental U.S.
So, as you can see, the Chase Freedom card provides fantastic value, whether you're looking for a card that offers cash back, or a points earning card that will get you to your free travel goals that much faster.
This is one credit card you don't want to pass up.
Take advantage of the 15,000 point sign up bonus ($150 cash back) and the Freedom's strong ongoing earning power and apply now.
I receive a referral bonus of Ultimate Rewards points if you apply and are approved for the Chase Freedom card via links in this post. You don't have to apply through my links, but I appreciate when you do.